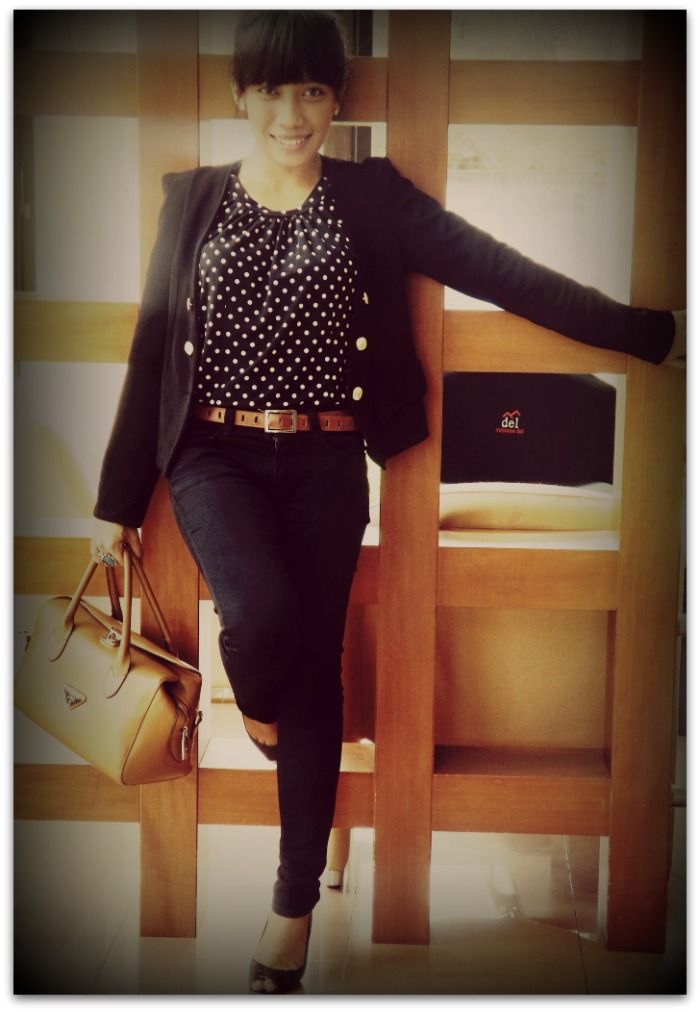 It's almost a year since i wrote my last post.
Life's changing after that, after my graduation I had this oportunity to move
to another island and starting my career. From that moment I must admit there's no more
time for me to catch up with my blog. As I remember time flies so fast,
everyday I have to face with so many new things related to my job.
I'm the type of person that always love to try new things in my life.
No doubt, i dare to travel to another place, to meet with different people and
of course being away from my family is really sucks, but in my life's dictionary,
it's really obvious that I'll never grow to be better and stronger than before if i never try
to step in the higher level.
My new job is quite challenging, I have to teach physics in one of
Senior High Schools in North Sumatera. Why did I say this job is challenging?
You never know until you meet so many kids with big potential and came from different places.
The school where I work is prepared to be one of the best schools in Indonesia,
there's a high expectation from the founders. Of course I experienced so many interesting
moments during I work here. I met so many famous people from Jansen H Sinamo
(He's the famous writer from Indonesia) till Professor Pantur Silaban, just for your information
Pantur Silaban is one of the foremost physicists in Indonesia, he went to United States
to study General Relativity theory at Central Studies of Gravitation at Syracuse University
under direction of Peter Bergmann and Joshua N. Goldberg whom were among authoritative
experts in general relativity after the inventor, Albert Einstein. What a combo for me, right?!!
I also met with Kofifah Indar Parawansa, she was the minister of
Female Empowerment in Indonesia's cabinet.
So far I consider 2012 as the golden year for me. Another new part of my life, new job,
I experienced so many interesting moments, I met with so many people that I admire,
I also travel a lot. There are "come and go moments", I have to say goodbye to my old friends because
of I moved to different town, but here I met another amazing people that I called friends.
One of the best moments in 2012 is my sister's wedding.. I'm so freaking happy for her.
You don't have any idea how happy am I and my family when we saw her walked through the altar.
Fingers crossed I'll be a super sweet auntie this year :)
That's all I can tell.. here I am, I still alive, I still missing my blogging time, I still love to write everything,
I still enjoy to have some chit-chat with all my fashion expert like y'all :)
In the meantime i left you, some of photos that i took around the place where i work.
Simple yet chic, try to mastering one of my polkadot blouse that i ever wore
before with this black suit.. you'll never go wrong with black blazer and black trousers.
Always say yes for black!!
PS: tks to ka Srie for taken all the pic.. new photographer alarm..righ?!
that's all for today dolls,
see you at my next post