Hi Dolls, how's your fabulous day?
Here me with blue hues again!
Actually there's a funny story behind these blue, my new blue blouse.
Let me start, did you ever went to shop with some "fashion experts" wannabe?
Trust me, it's like a nightmare but fun (ironic). The first time i chose this blouse on one of my fave
flea markets in town, she was like "Are you kidding me girl? that is such a trash!"
Well i can understand, where did the "trash" idea come from. Actually without pairing
these blouse with the perfect skirt, short, or pants it's kindda hard to imagine this blouse
as a beautiful piece. But at the time i have my own vision.. i have these navy short
which i never wore before and i think this blouse is already become it's new BFF.
Back at nightmare moment, i just gave my sweet smile while saying (in my heart)
"Watch and learn my girl!"

A week later when we go to hangout, i decided to wear this outfit, and it's such a great
pleasure when i see her reaction, "Omg! i can't believe the ugly duckling has turned into
a beautiful swan."
The lesson is, never say "It's an ugly outfit" before you try to mix and match it with another strong
pieces (no matter, cute skirt, unusual short, or beautiful accessories). You don't have to be
an annoying fashion experts, BE AN AMAZING FASHION GODDES. That's all :)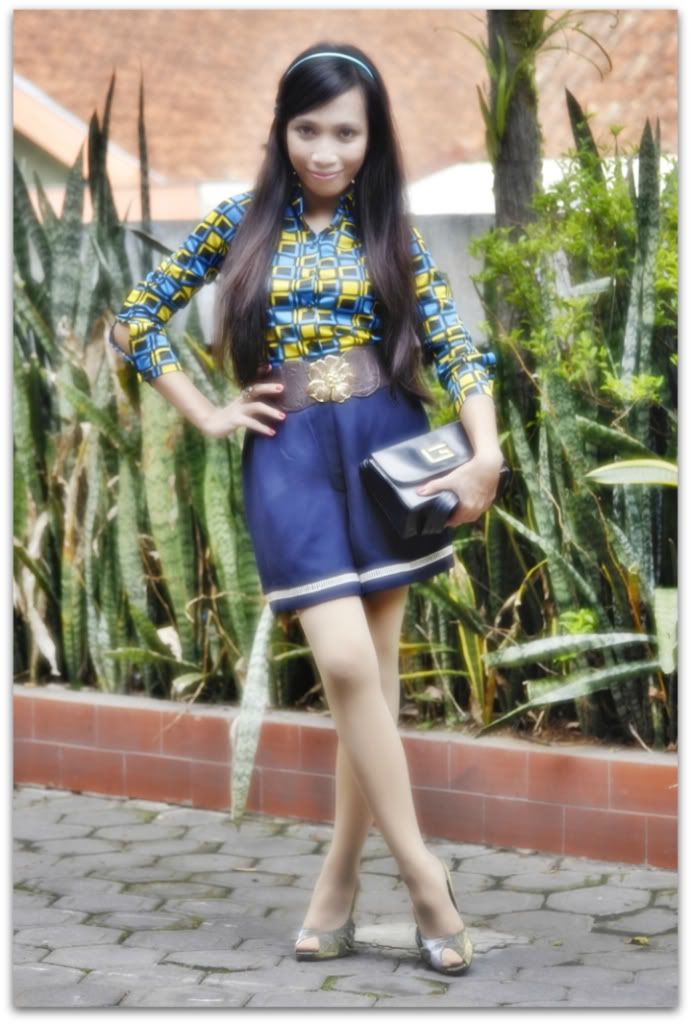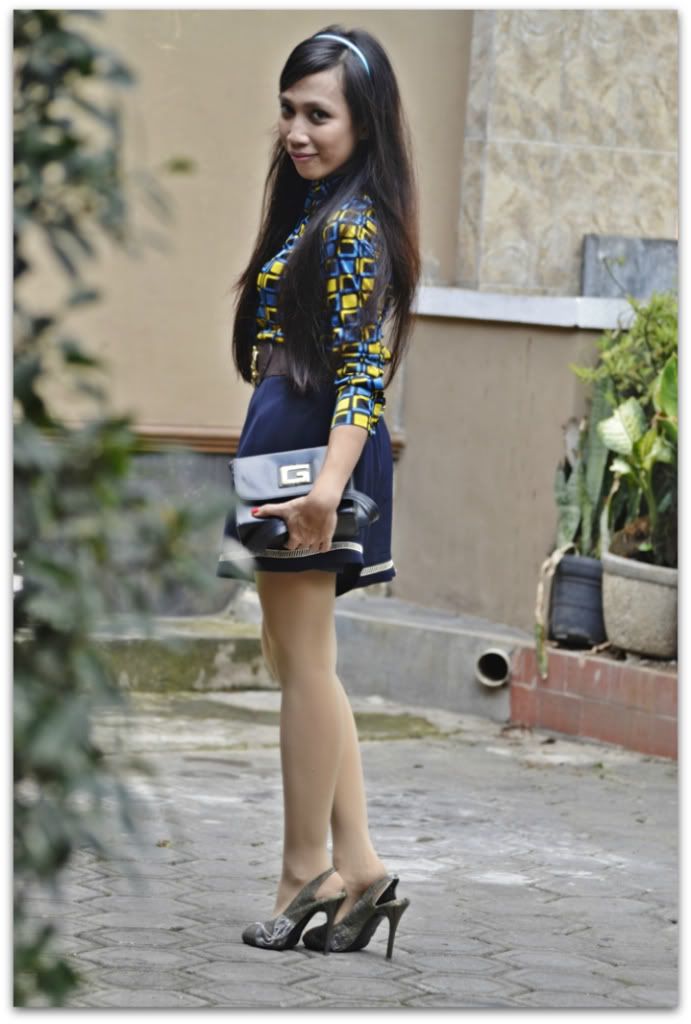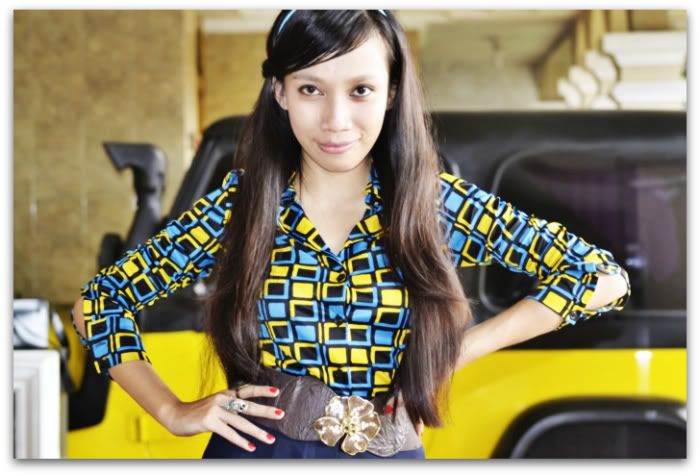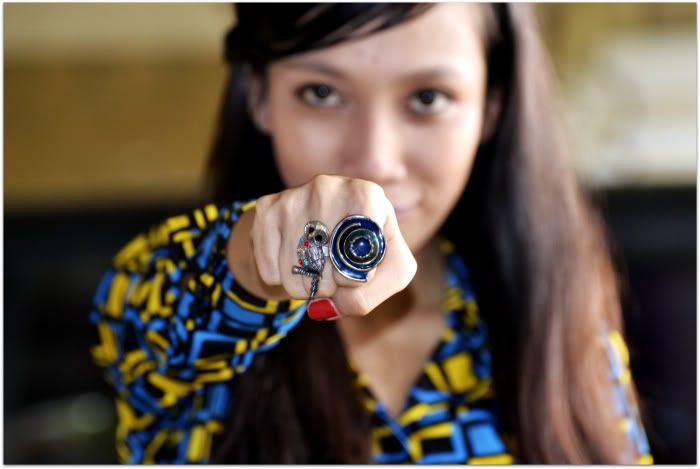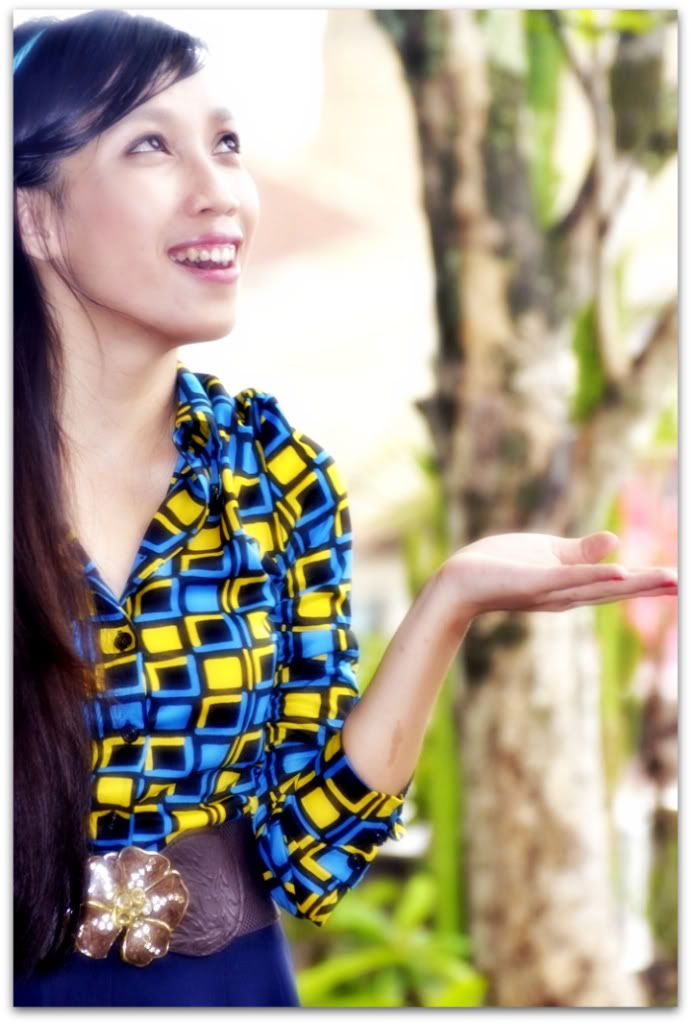 that's all for today dolls,
see you at my next post