Hi dolls,
I hope you all have fabulous day.
I've been sick from last week. I got this skin disease, to feel itchy all the time is like
a nightmare for me. Don't know where the hell i got this virus, all i know is i have to
take care of my body more carefully next time. The doctor said that it attacked when my body
in very bad condition. For sure i have left my healthy lifestyle since i was too busy with
all the deadline due to the finishing process of my thesis.
During this 'sucks' time, i try to fix all the bad habits, like eat healthy food, take enough time
to rest and consume some vitamins. Hope in the next two days i'll be better :)
I'll never replace my healthy with anything, it's number one!!
Here some photos i took before i got sick.
I took the inspiration of this two tones from Celine F/W 2011 collection. Ms Phoebe is the
master in creating a simple and chic piece right ?!
Blue will always be my favorite color all the time. Pairing it with this brown skirt..
Kinda love the result, simple yet chic.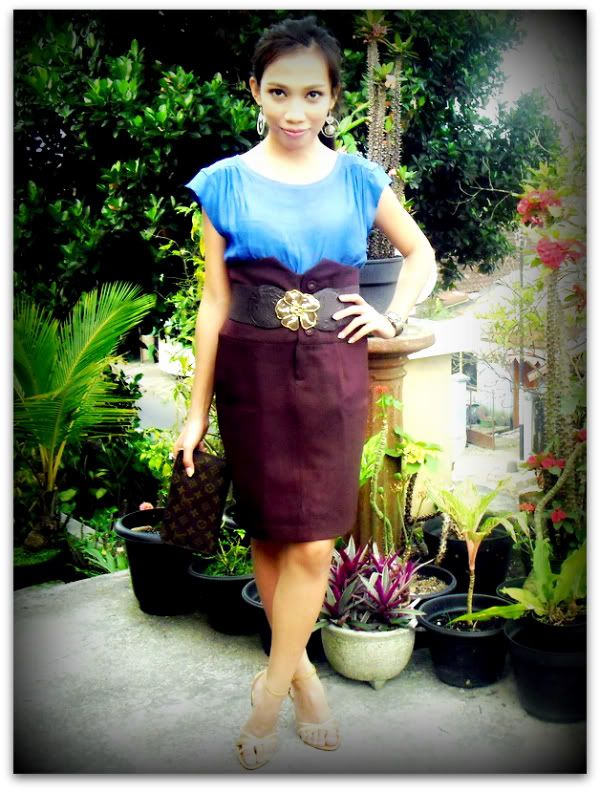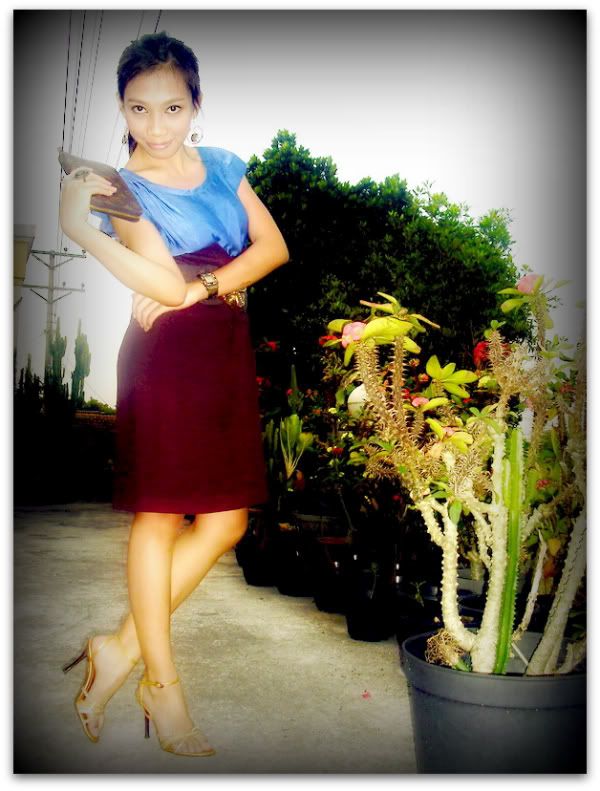 So excited with Victoria Secret Fashion Show 2011, heard that my favorite model nowdays
Karlie Kloss
will join the angels cast. Holi Moly, she's too young but she already hit the
huge runway like VS fashion show. Watch out Gisele, i can see the next number one
super model on her way. GO KARLIE!!!
that's all for today dolls,
see you at my next post