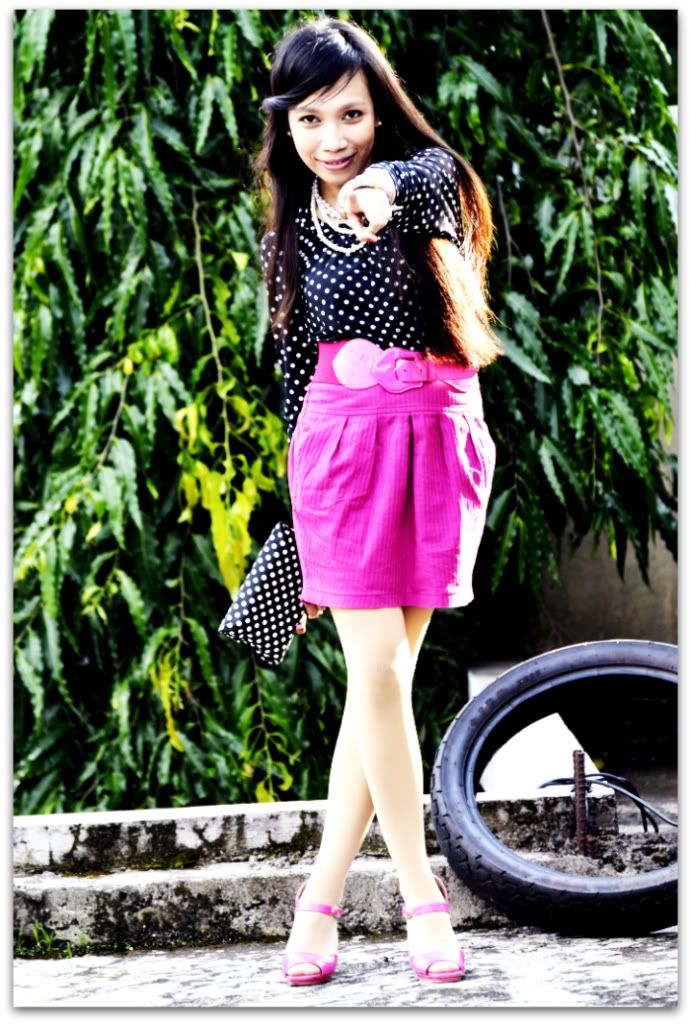 Say hi to fall, and lets back to F/W 2011 fashion show early this year..
where we spotted this polkadot trend on Marc Jacobs or even Stella McCartney's runway.
Yes!! it's fall baby and let this polkadot trend take the spotlight. It just looks so classic.
No matter how many times the fashion trend's changing.. this polkadot trend will be back again.
After recovery from my skin disease, i decided to dress up and take a photoshoot.
Pairing my new long sleeves polkadot blouse with this pink mini skirt.
I need some brighter color to balancing these black blouse.
Some of these photo was taken in my room's balcony. Sometimes i spend my breakfast
time at this place while watching the sunrise. It's so breathtaking and like a perfect way
to start my day.
FYI, currently the famous Paris Hilton is in Indonesia (in Bali island),
and she said in her twitter account that she really..really love that island. Have you planned
about where to spend your Christmas or New Year eve?? Just come to Indonesia and visit
Bali island!! I'm sure, you'll have one of the best moment ever.. in your life :) It's not
too early to make a plan right?!
that's all for today dolls,
see you at my next post