Raise your hand if you have at least one of "Mickey" blouses in your closet.
Maybe it's a new one or an old blouse that you still keep because it's too cute
and you never dare to throw it away :) For me personal, i just love Mickey so much!
He's one of the greatest memory from my childhood.
I ever made a post where
i did a pose wore a "Mickey" blouse
, so now you've known that i can't get over Mickey even
in my 20s age.
I took these photos in my campus. I understand if you guys think that it looks
like a warehouse LOL:) Actually it's the place where the science and engineering students
throw away their trash, like the unsuccessful project and stuff. It's really messy but
believe it or not, sometimes we use this place as the perfect place to escape from
our boring class or a place to find a new inspiration :)
Even the greatest thing comes from a very messy place!!
Huge tks to my girl Yulianti who took all the amazing photos :)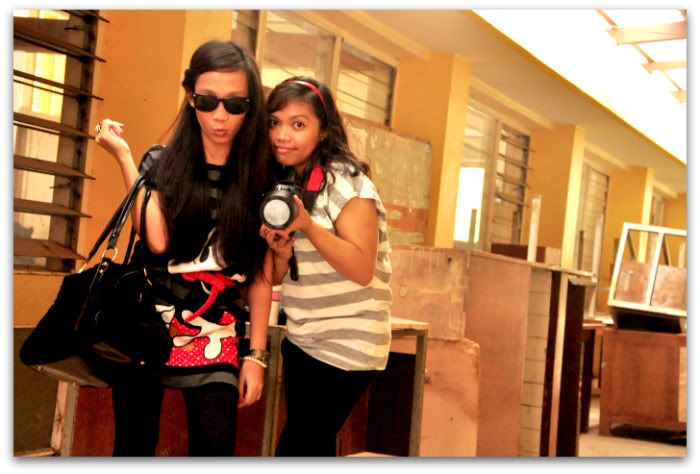 With the brilliant photographer, Yulianti :)
that's all for today dolls,
see you at my next post