Hi dolls..
I know that fashion month is already over,
so what's your favorite from New York, London, Milan or Paris?
After learned all the new trends that the designers has brought to their runways,
i believe this spring summer season will be more interesting than before.
I have to say thank God, we still enjoy all these brilliant creativities.
Overall this season probably one of the best season ever (in my fashion dictionary).
Have you seen the amazing Burberry Prorsum S/S 2012 collection, or how enchanting the
Louis vuitton S/S 2012 fashion show was??
Believe me, all the designers really step it up and raising their standart this time.
I have not posted about anything from fashion month yet, i have to wait till all this rush
scenes is over and now, lets start our fashion review from one of the very sophisticated
brands which "sadly" has to held their last fashion show in this season.
Yeah since they announced that D&G will be merged to Dolce and Gabbana i was like
"Damn, so we all will missing this young spirit and fun energy which you can't get it from
Dolce and Gabbana's line!"
For sure, i'm a huge fan of this brand. Domenico Dolce and Stefano Gabbana always success
to make the collection looks so sophisticated but not lost the young spirit.
I don't think that i'm mature enough to fit in Dolce and Gabbana collection,
so maybe this is the reason why i love D&G more. I just wish they'll not lose the young spirit
and fun energy at their next fashion show when it has merged.
(Note : Women love to wear some glamour dresses without loosing their young spirit)
The last collection of D&G is really amazing. I love to see how they play with scarfs,
shapes, fabrics, and pattern. "Playful, flowing, Sophisticated and very fun," those four words're
really perfect to describe how great these collection is. Karmen Pedaru as the first face
of the show (Congratulation Ms.Pedaru, you rock it as well as the last summer show)
looks so stunning with that mini dress made from bunch of scarves (Such an amature comments!)
Yeah, i'm serious, that dress looks like it is made from bunch of scarves, of course it looks
really great. We can see another options, from a very mini dresses till the silky pants
with colorful patterns that gives some edgy attitude in this collection or the beautiful
caftan maxi dresses. The accessories are another things to die for.. just take a look to that
stellar necklaces made from golden coins or the super edgy foulard-printed wedges.
So what can i say?? D&G S/S 2012 collection is one of the best during Milan Fashion Week.
Just like an old proverb says "Save the Best For Last."
It's may be the last collection from D&G
but the success to deliver an outstanding creativity here.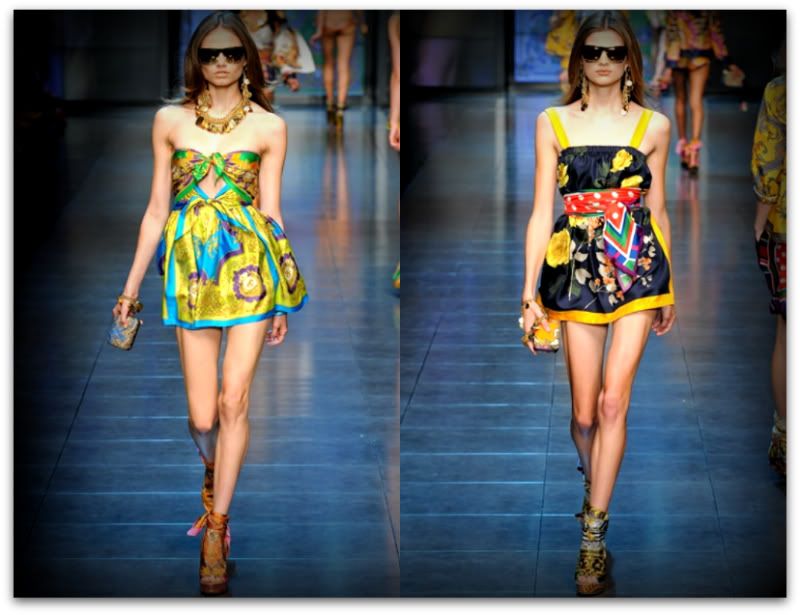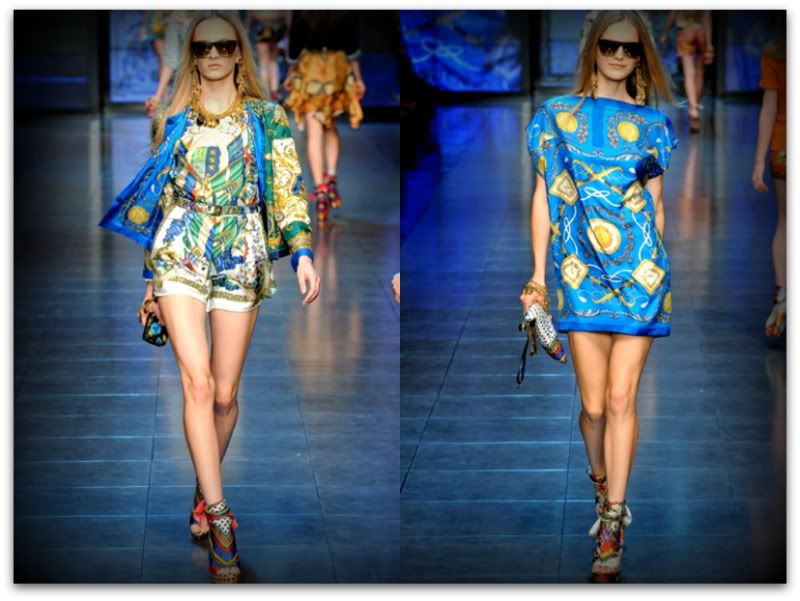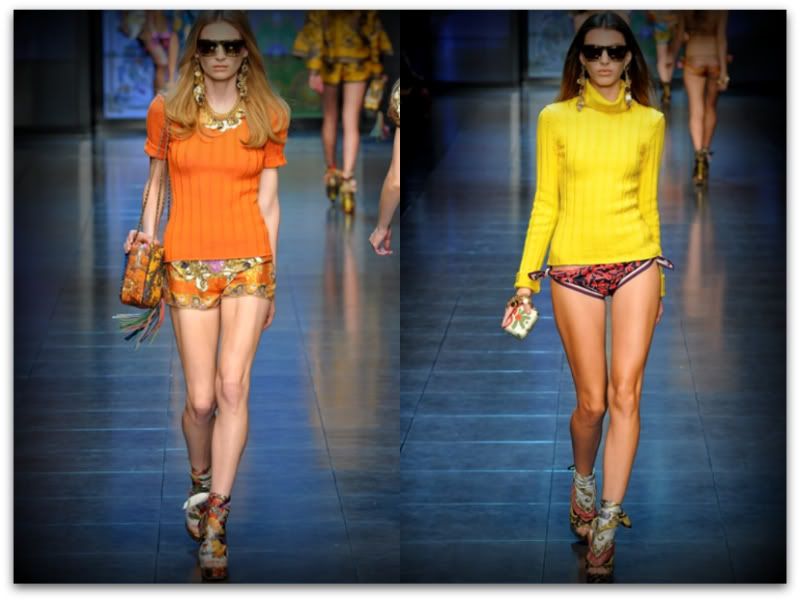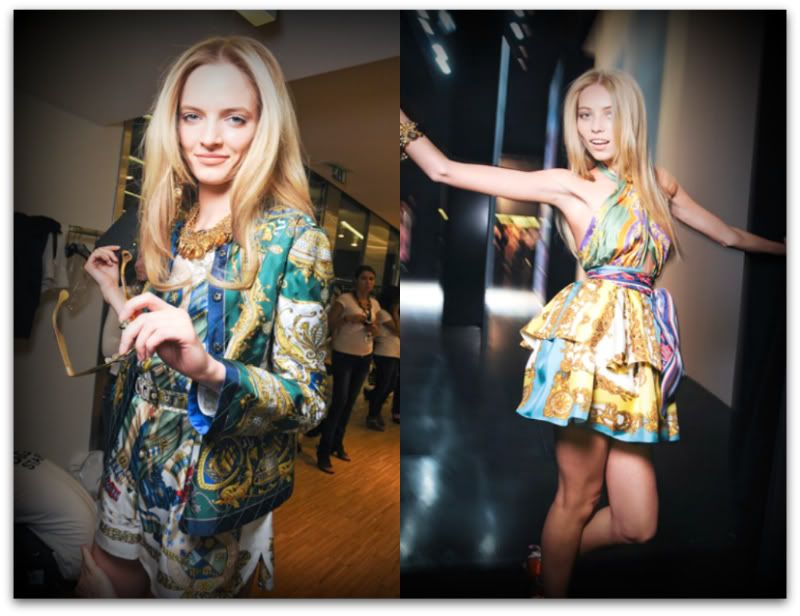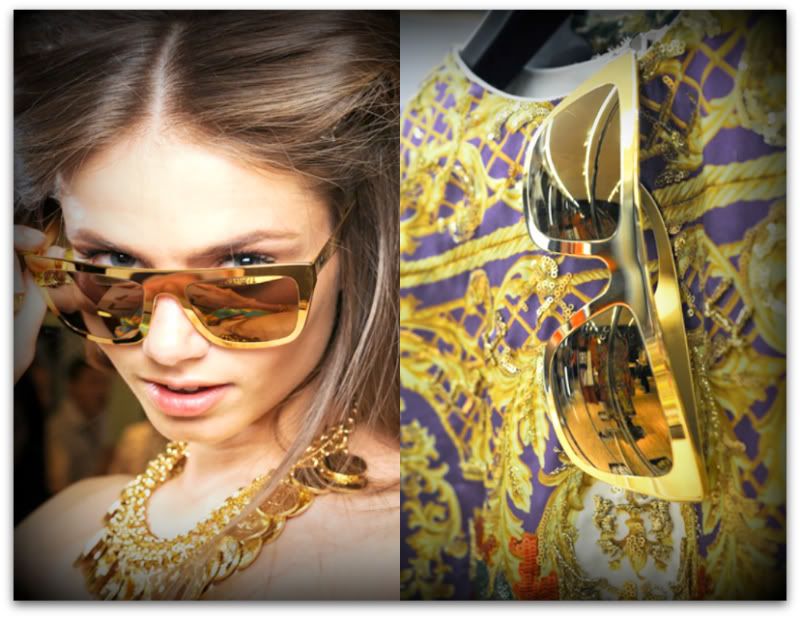 that's all for today dolls,
see you at my next post