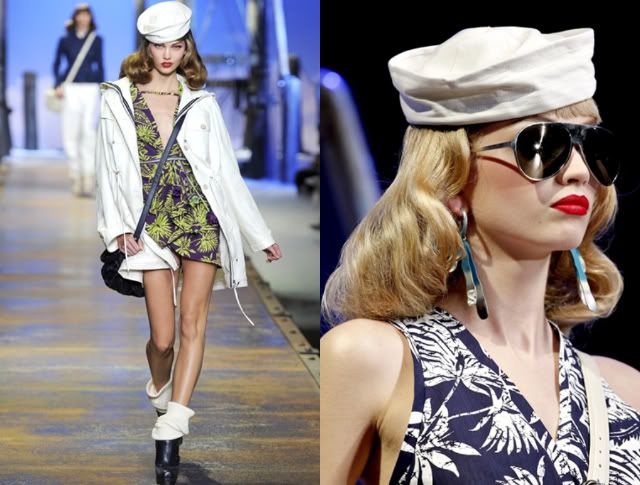 Hi dolls!!!
how are you..
this is a great October isn't it??
let's start this month with something fabulous, awesome and amazing!!!
this week all fashionista busy with Paris Fashion Week (the last from the big four FW).
in fact, i could not attend this event, in hope one day i will sit in front row of Fashion Week (really hope!!)
i have checked all the schedule and i always sitting in front of my computer to watch
show by show..i have a list of my favorite fashion designers that i have to watch.
i have watched Balenciaga, Zac Posen (this is one of my fave at PFW), Balmain,
Nina Ricci, Vivienne Westwood, Jean Paul Gaultier..and so many.
this is the collections that i adore so much from PFW
you know.. i can't close my mouth during the show. i watch and i can't stop to
say OMG!! those collections so awesome, so summering
YEAH!!! SPOTTED FROM CHRISTIAN DIOR S/S 2010-2011 COLLECTIONS!!
i think John Galliano is one of the amazing designer alive.
just look at those collections..
he brought the Polynesian setting a port in the 40's. With travelers, tourist who love
the bright colors and neon, fantasies, and sexy style.
i love the idea to combine this outfit with sailor caps and oversize jackets, i love
the detail of every outfit..the ruffle looks so cute, flowing and palyfull.
they used chiffon fabric which is the symbol of every summer outfit.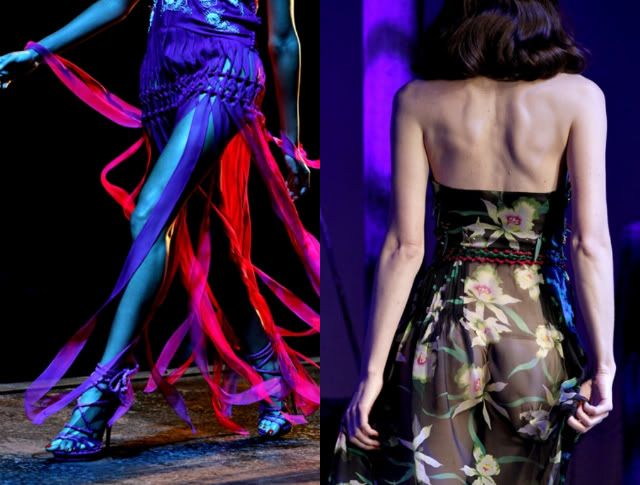 for the accessories they used sandals with woven fabric with rope soles,
leather sandals and woven rope with stiletto heel and platform of rope.
i spotted the ankle boot with leather and suede high heels too. so gorgeous!!
aha!!! and it would not be completed withous this Miss Dior handbag colored leather or
printed, belts of leather and woven leather, sunglasses elongated and sailor hat.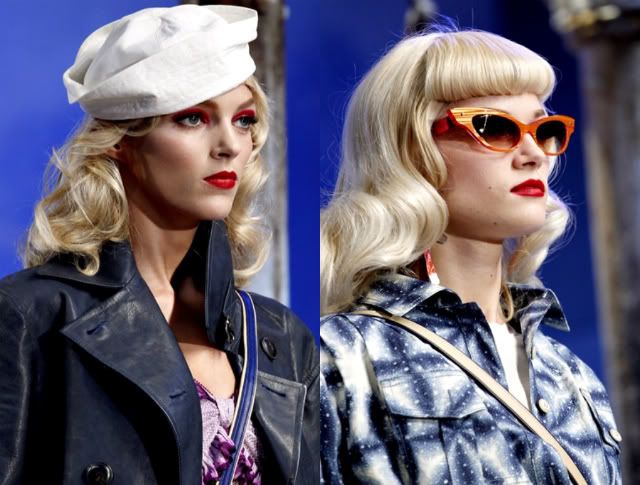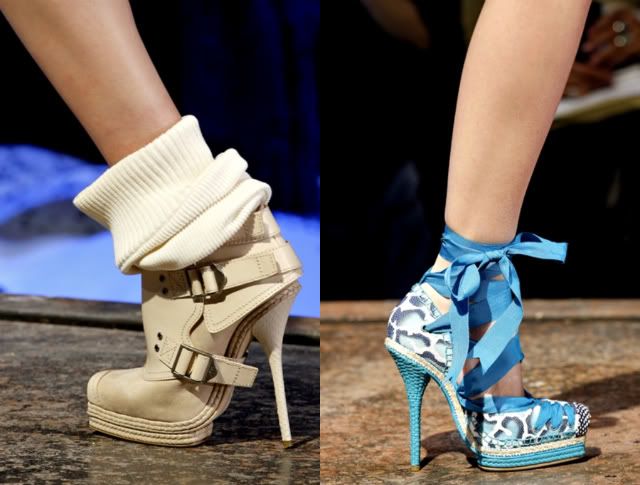 but, to be honest..this collection not as BRAVA as his Haute Couture collections..
i just think Katy Perry in California Gurls when i saw this collections..however
i still love the way he played with the colors and cutting of every outfit
one word that i would be used to describe this collections
Perfect!
ready to sail around the world with
Christian Dior S/S 2010-2011 collections
check out here for the recap fashion show
from
Paris Fashion Week
that's all for today.
see u at next post
Don't forget to follow me in
TWITTER
in Love&Light
Queen D