Sunday, December 26, 2010
i think they still look fabulous and fierce even without the glamour  
make up and avant garde wardrobe
Diposkan oleh

Arini Desianti Parawi
di 12/26/2010
41 komentar


Link ke posting ini
Monday, December 20, 2010
Hi dolls!! 
just wanna share some photos from one of my favorite photographer, Miles Aldridge. 
The breakthrough came thanks to his girlfriend of the time, a beautiful girl who, like the new sensation of the time, Kate Moss, had made up her mind to become a model. "I made a photo book with which she went around knocking at the doors of fashion magazines. At Vogue UK, they asked her who had taken these shots, and after some time I got a call. She was not successful as a model, but it was thanks this stroke of luck that I became a professional photographer".
Diposkan oleh

Arini Desianti Parawi
di 12/20/2010
42 komentar


Link ke posting ini
Sunday, October 3, 2010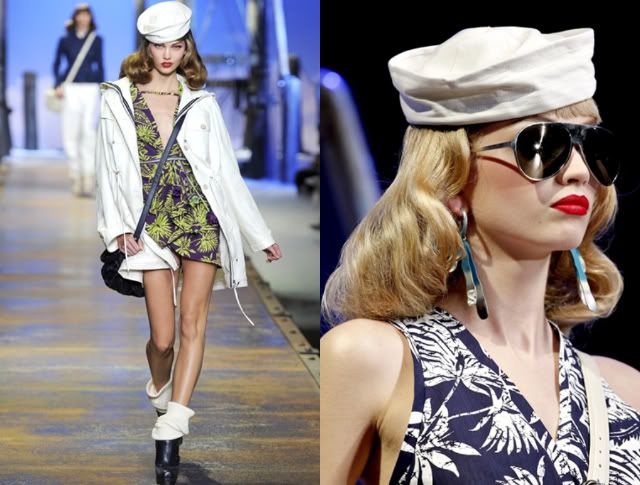 Hi dolls!!!
how are you..
this is a great October isn't it??
let's start this month with something fabulous, awesome and amazing!!!
this week all fashionista busy with Paris Fashion Week (the last from the big four FW).
in fact, i could not attend this event, in hope one day i will sit in front row of Fashion Week (really hope!!)
i have checked all the schedule and i always sitting in front of my computer to watch
show by show..i have a list of my favorite fashion designers that i have to watch.
Diposkan oleh

Arini Desianti Parawi
di 10/03/2010
30 komentar


Link ke posting ini